It has been so so long since I wrote an actual blog post. I hope I remember how to do this.
Katemade Designs is now available in the Oddball Art Machine
2018 was a good year for Katemade Designs.
I started selling my cards in shops.
A couple of months ago, Mary, the owner of Soulful Sparrow invited me to create some art for the Oddball Art Machine that would be in her shop the next month.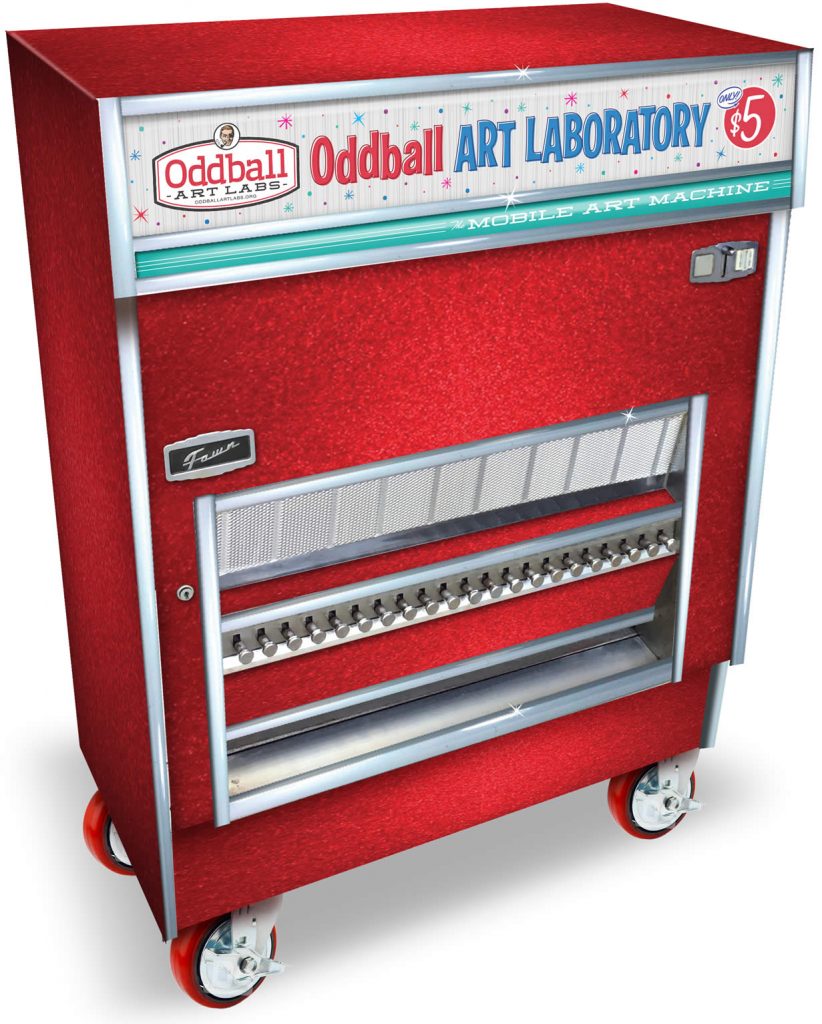 What the heck is an Oddball Art Machine?
It is a repurposed 1950's Fleetwood Fawn cigarette vending machine that has been converted to sell artwork the size of a pack of cigarettes.
There are 21 slots in the machine, each contains artwork by an individual artist. I am now one of those artists.
The machine travels to different businesses around Elgin in order to promote the arts while simultaneously promoting downtown businesses. The
Oddball Art Machine is currently in
Rediscover Records
on
9 South Spring Street in
Elgin, IL.
So what is in that funky machine with the Katemade Designs name on it?
Here is a taste of what is on offer:
Go to the
Oddball Art Labs blog
and check it out the full selection.
Oddball Art Labs is a non-profit artist based organization created to advance the presence of the arts in the Fox Valley and greater Chicagoland area.
It specifically works to build individual artist recognition and to create opportunities within these communities for artists to show their work in various ways:
Hosting art shows
Featuring artists through various social media platforms
Building relationships with local galleries and area businesses
Providing resources to artists in preparing grants and putting on their own shows
Happy Crafting,